Important: This article applies to Network Solutions customers only.
1. Go to Networksolutions.com
2. Click the "Manage Account" Icon in the right hand corner of the screen.
3. Click the hyperlink for "I've forgotten my user ID or Password"

4. Under your User ID and click "Reset Password"

5. You will be presented with the following options:
a. Email a Link to reset your password at the email on file for your account
b. Answer your security question.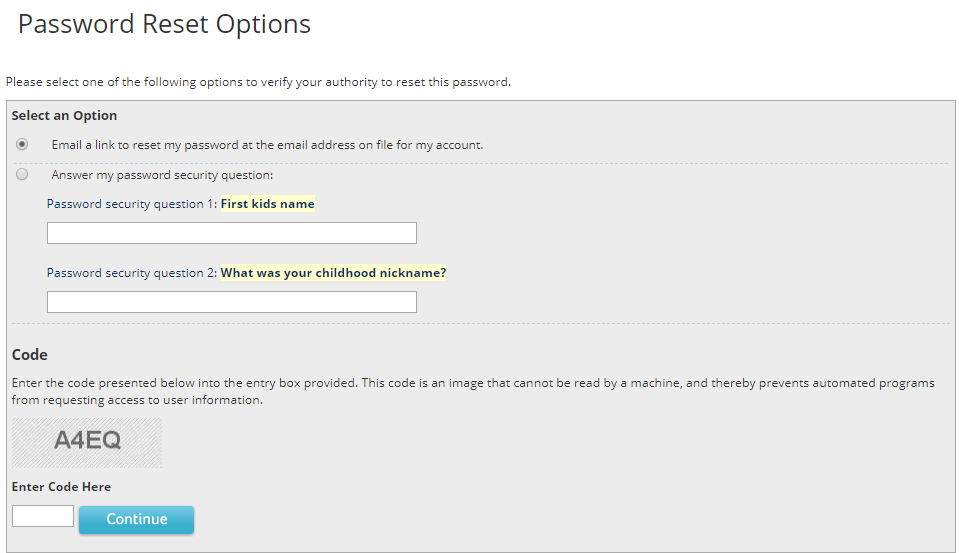 If you are unable to receive the password reset link at the email on file or are unable to answer your security questions to reset your password, please click here for additional options to gain access to your account.
Please note:  If you have requested to have a link sent via email to reset your password and are not seeing it in your inbox, please check your spam or junk mail folder.