Migrate An Email From Another Email Service To Office 365
NOTE:  Need further email migration assistance? Feel free to reach out for support at: 1-888-642-9314.
-
Office 365 users with global administrator rights are able to migrate data from another email service to Office 365.
1. Login to your Office 365 account

2. Click on "Admin" app to access Microsoft 365 admin center
3. Expand the menu if all options aren't available.
4. Under "Setup" Click "Data migration".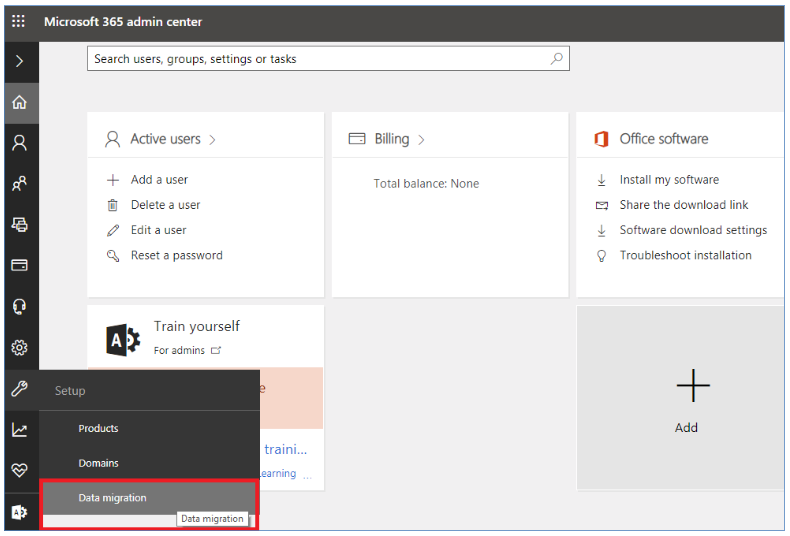 5. Select your data service and follow the instructions to migrate your data.