Log into Your Network Solutions' Account Manager
You are able to access your Microsoft Office 365 product through your Network Solutions' Account Manager:
1. Click here to access the Network Solutions' Account Manager.
The Login page appears:
2. In the fields, enter your credentials for "User ID" and "Password". Then click the "Login" button.
3. In the Account Manager, click "Microsoft Office 365".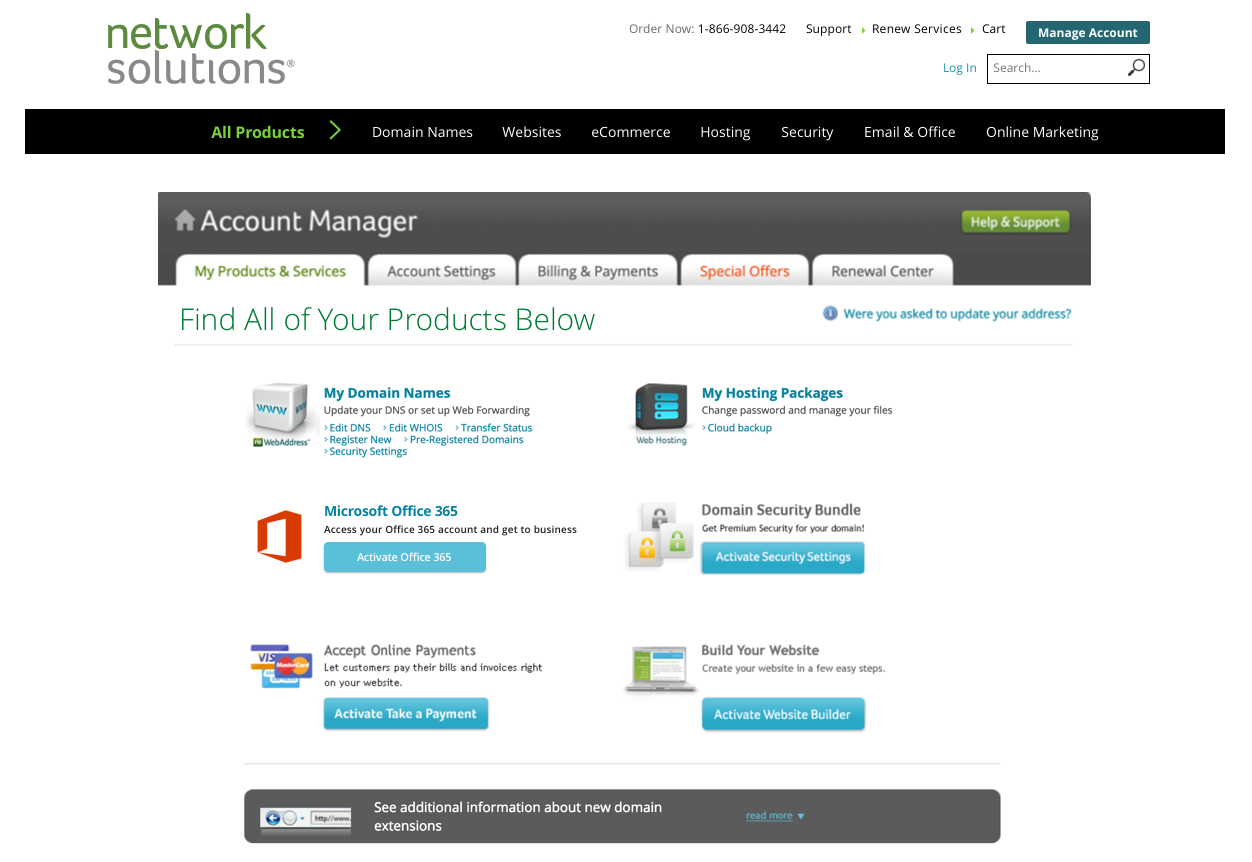 Office 365 users can be deleted from within the Account Manager.
1. Select the subscription with the user you wish to delete

2. In the list of "User Accounts", click the "Edit" drop down to the right of the username you wish to delete and select "Delete"
3. You will be asked to acknowledge the deletion.  Click the check box and then click "Continue" to confirm the deletion of the username. Click "Cancel" if you need to cancel the action.
​​​​​​​NOTE:  Once a user is deleted, all emails and content associated with the user will be deleted and cannot be restored.  We recommend that you backup the account before deleting.
Once the user is deleted, the license will be available to assign to an new user.