---
Important: This article applies to Web.com® customers only. 
---
You can add Privacy, a value-added service for your domain, which protects your personal information on your website.
Follow these steps to set your domain to automatically renew:
1.  Click here to log into the Web.com Account Manager. 
The Home page of your Account Manager appears.
2. Click the Domains tile. Notice that when you hover over the tile, the instructional text appears:
3. In the Privacy column, click the option to On, next to the domain. 
---
Note: If there is no option for Privacy, then this means that you must first purchase the service for your domain.
---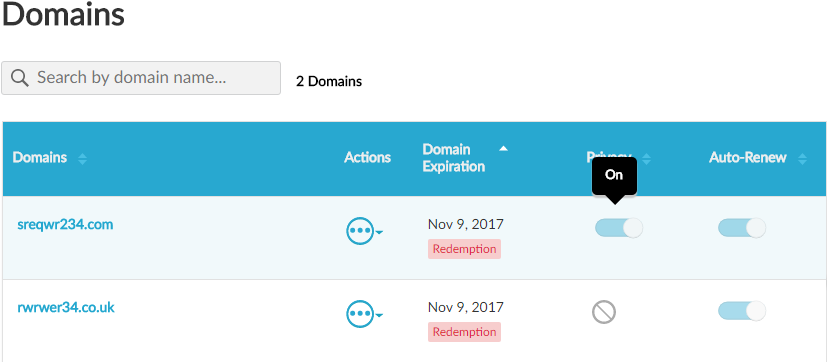 You have turned on the Privacy service for your domain.