---
Important: This article applies to Web.com® customers only. 
---
Any help that you need to better manage your products, please create and submit a support ticket through the Account Manager.
Here is how your create and submit a ticket:
1. Click here to log into the Web.com Account Manager. 
The Home page of your Account Manager appears.
2. In the main toolbar, click the Support menu. Then select the Online Customer Support option.
3. On the Support page, click the Create New Ticket button.
4. On the Create New Ticket page, click the drop-down arrow, and select the appropriate product where you need assistance: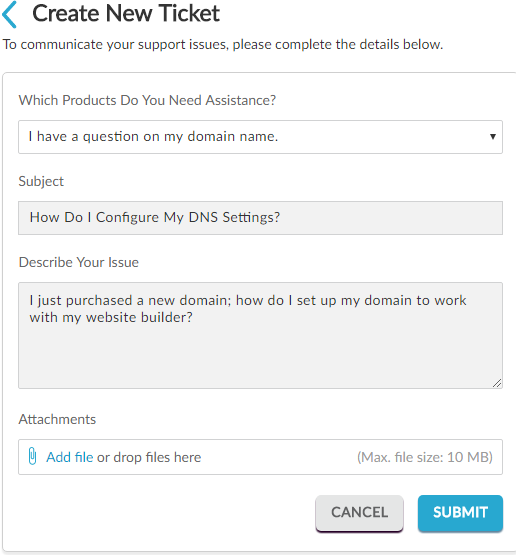 5. Complete the following required fields.
Enter a title for the ticket, up to 100 characters.
Write a comment about the ticket.
6. Optionally, click the Add file icon to place an attachment with the ticket. The maximum file size is 10 MB.
7. Click the Submit button.
You have created and submitted your support ticket.