---
Important: This article applies to Web.com® customers only. 
---
Please follow these steps to submit your request for the invitation through the Web.com Site Changes Submission form:
1. Click here to access the Site Changes Submission form. 
2. Complete the required fields, marked with an  *  asterisk, with the information on your customer account: 
---
Note: If you open this form from your Local Business Listings dashboard, these fields will be automatically populated.
---
Once your account is located, available products appear for selection.
3. Select the  Google My Business product. Then click Next.
4. On the Google My Business page, specify the request for an invitation in the following fields: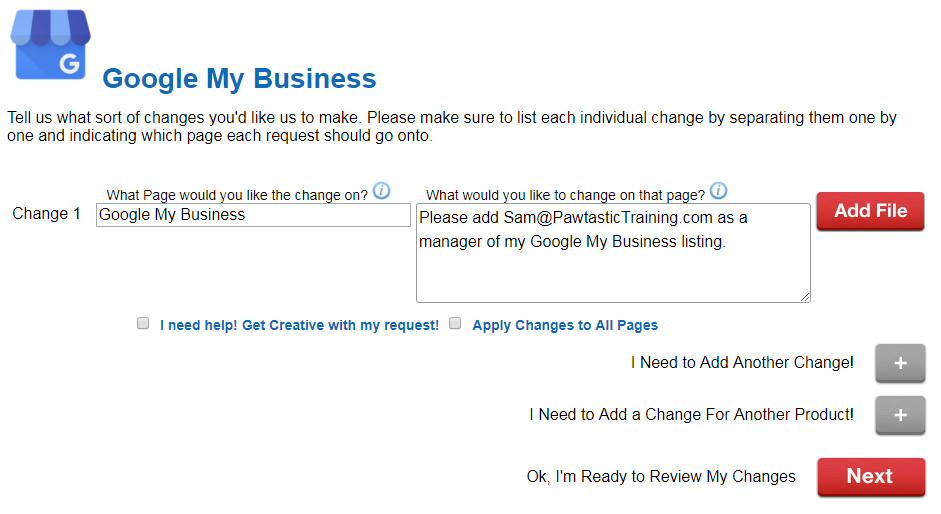 What page would you like the change on? Type Google My Business
What would you like to change on that page?  Type this message— Make  this email address [insert the email address linked to your Google account here] as a manager of my Google My Business listing.
5. Click the Next button.
6. Review your request. Then click the Send My Request button.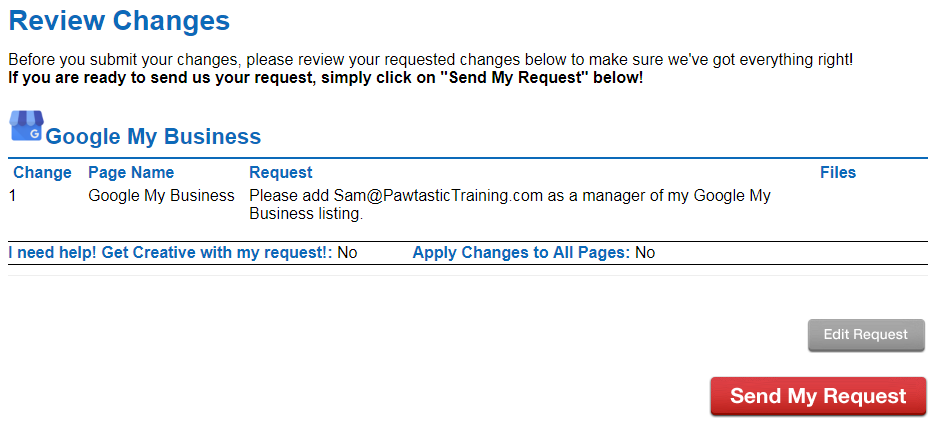 Your request has been sent to receive an invitation to Manage My Google My Business Listing.
In the next three business days, you will receive an invitation from Google to become a manager of your Google My Business Listing. Follow these steps to accept the invitation.
Contacting Customer Support
Do you have a general question about your Local Business Listings service? Please contact Customer Support at 1-800-311-2707 Monday through Friday, 8:00 AM-8:00 PM ET.