---
Important: This article applies to Network Solutions® customers only. 
---
Enter Your Administrator Information
Follow these steps to enter your Administrator information:
1. On your first login for Plesk®, you will be prompted to Please Enter Administrator's Information.
2. Type the relevant data into the form and then click OK.
---
Note: It is critical that you enter this information before utilizing your Virtual Private Server.
---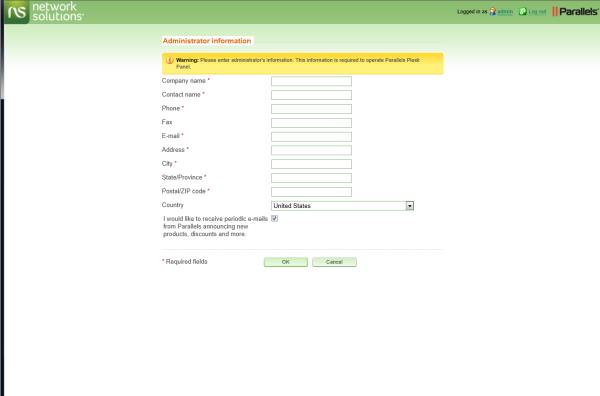 Add Your Subscription/Domain Information
Follow these steps to add subscription and domain information:
1. Click [add new] next to the My own subscriptions.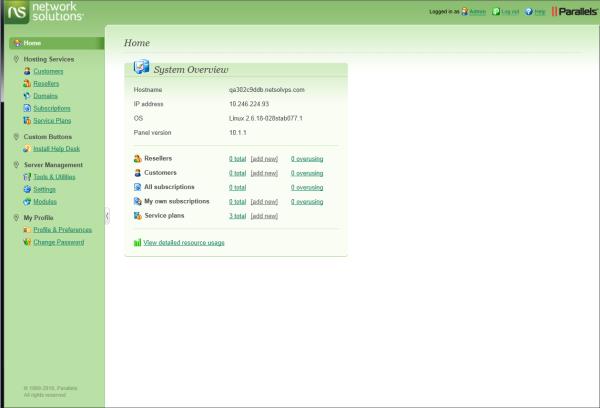 Set Up Subscriptions
Follow these steps to set up subscriptions:
1. Fill out the subscription with your Domain and FTP details. Then choose the type of subscription.
2. Check the Proceed to customizing the subscription parameters after it is created option.
---
Note: This step makes the subscription locked for syncing.
---
3. On the following page, click OK.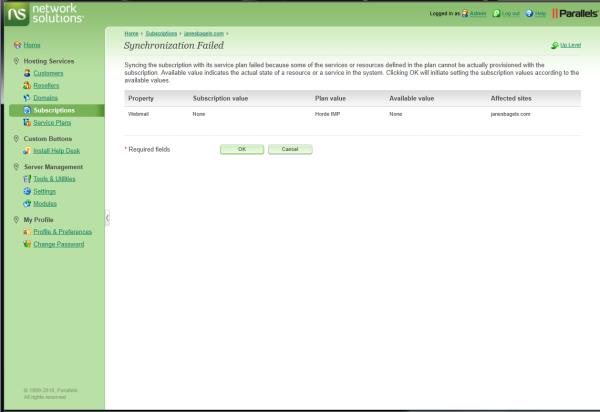 Choose the Domain Options
Select any of the options that want to have enable for this domain—you can always come back and change these options later:
1. Once complete click update & lock.


Launch the Control Panel
Follow these steps to launch the control panel:
1. Following this you will be taken to the subscriptions page. At this page you can go into this domain's hosting control panel.
2. From the control panel you can add databases, applications, add FTP users, and other such tasks.
You have set up Parallels Plesk.


Additional Parallels Plesk Documentation
Through a partnership with Network Solutions and Parallels, we have made several guides available to you. The following user guides and Online Help are provided by a third-party vendor, all other logos and trademarks are the property of the respective trademark owners.