FTP (file transfer protocol) is a network that allows computers to transfer files to each other. When building a website without using a website builder, FTP is used to upload the files needed for the website.
To set up your FTP, please follow the steps below:
1. Log in to the Account Manager.
2. On the left side of the page, click Hosting Packages.
Note: If you have more than 1 package, you must select Manage to the right of the package you are working with.
3. Go to FTP & Content Publishing section, then click FTP Account Manager.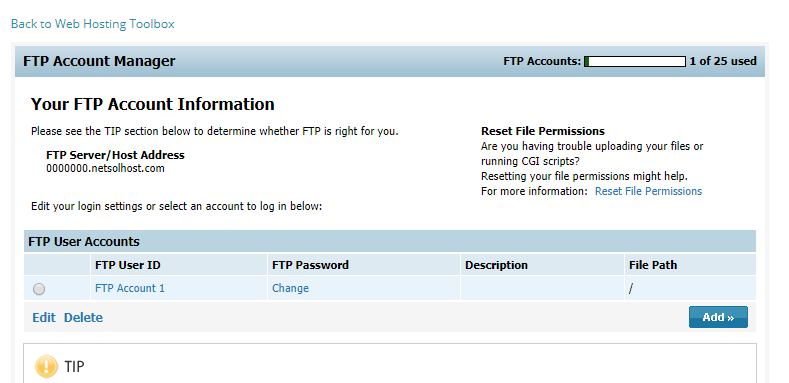 4. From this screen, you can edit the existing accounts or add a new FTP account.
If you are going to update an existing account (e.g., changing the password), you can click the FTP User ID.