---
Important: This article only applies to Shared Hosting.
---
1. Log in to the Account Manager.
2. Go to My Hosting Packages
---
Note: If you have more than 1 hosting package, you will need to select the package you would like to manage by clicking the MANAGE button on the right side of the page.
---
3. Scroll down to the Site Enhancements section. Click the Open Source Applications icon.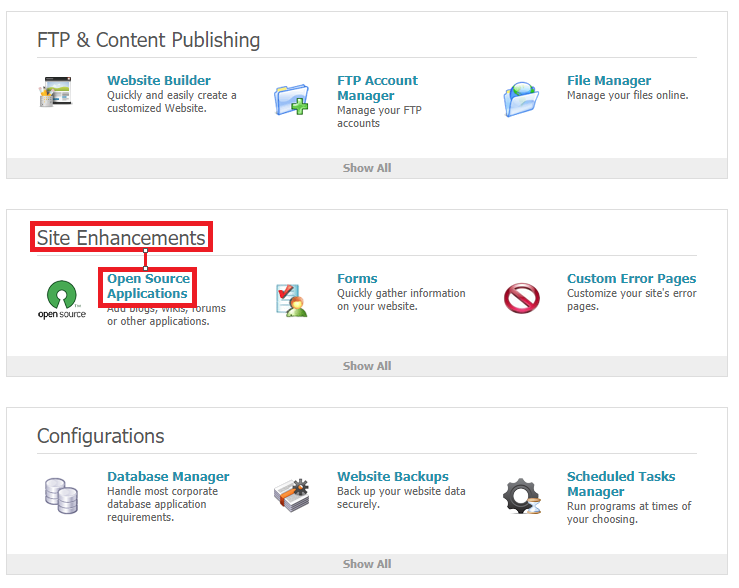 4. You are provided with a list of open source applications that are available for a one-click installation.
---
Note: If you already have an application installed, you will need to click the View Open Source Applications button to get to the open source applications page.
---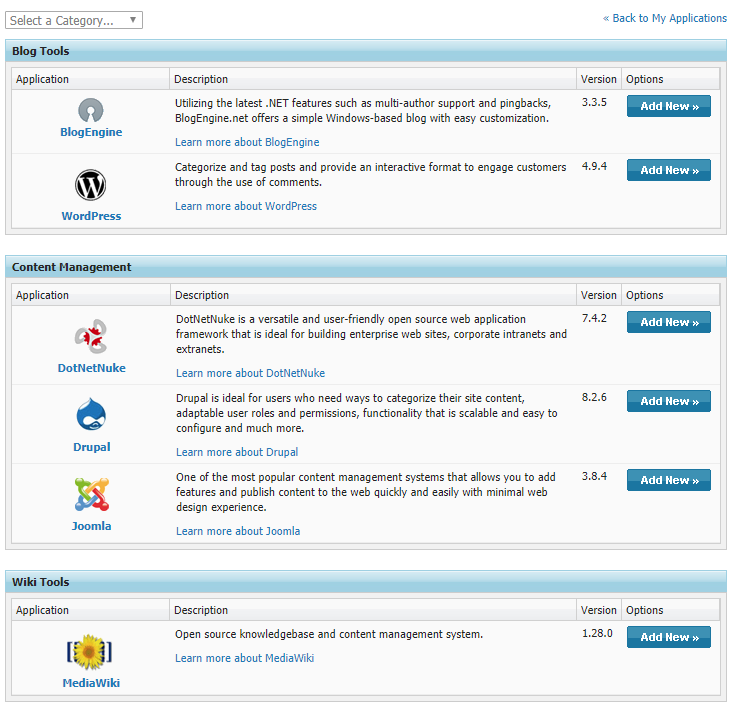 5. Click the Add New button next to the application you would like to add, then follow the installation instructions.