Follow the steps below to set up mail on your Windows phone:
1. Open you Windows Phone settings by swiping left on the home panel. Scroll down and tap
Settings.
2. Tap
email + accounts
.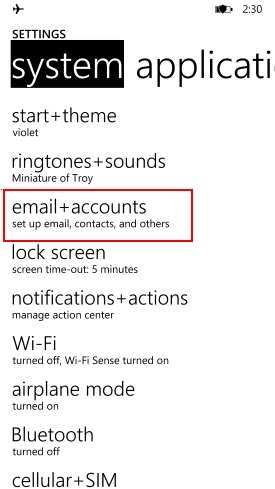 3. Tap
add an account
.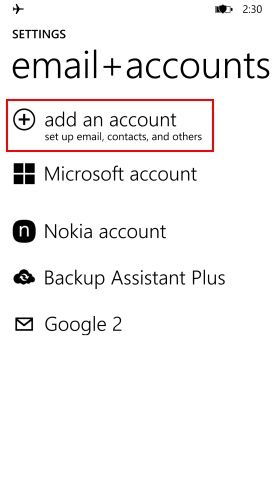 4. Tap
other account
.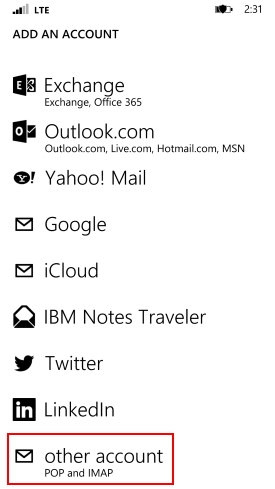 5. Enter the
Email address
and
Password
of the account you are configuring, then tap
sign in
.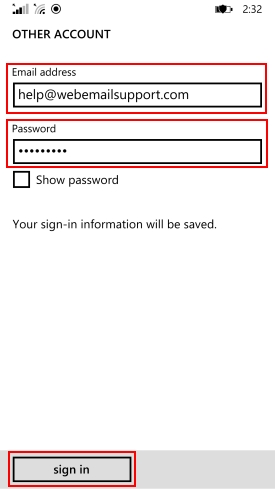 6. Tap
advanced
when you are presented with a message that the settings could not be found.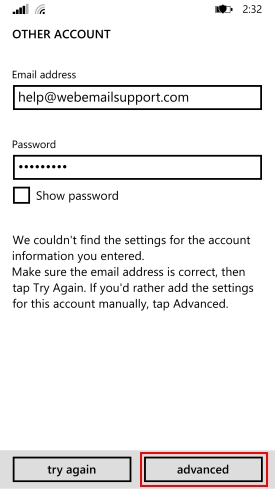 7. Tap
Internet email.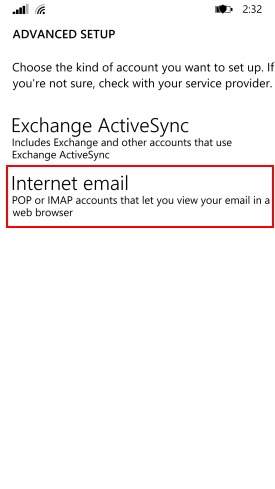 8. In the following table, reference the settings and enter all of the required information, then tap
Advanced Settings.
Setting
Required Information
Account name
Enter the name of the account. This information is used to reference the account within the device.
Your name
Enter the name to display in the From field when someone receives an email from you.
Incoming email server
mail.<yourdomainname.com>
Example: mail.webemailhelp.com
Account type
Select either POP3 or IMAP4
User name
Enter the Full Email Address of the email box that you are currently setting up.
Example: help@webemailhelp.com
Password
Enter the password that you set when you created the mailbox in your account manager.
Outgoing (SMTP) email server

smtp.<yourdomainname.com>

For Register.com customers:
mail.<yourdomainname.com> 

Outgoing server requires authentication
Checked
Use the same user name and password for sending email
Checked

9. Check the box labeled
Use the same user name and password for sending email
. Then tap
sign in
to complete your configuration.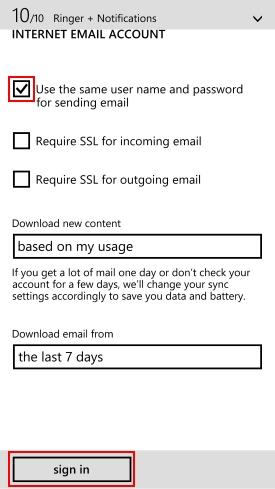 Your email account has been added. Tap the Mail App Icon to start using your email.